8 tags
1 tag
6 tags
"Roses are Red, Violets aren't Blue. That poem was a lie, and you never knew."
2 tags
5 tags
26 tags
11 11 11
I would like to make some interesting correlations with the date 11-11-11. Of all significance people like to put towards dates out there, this one for some reason just falls right into place. Many claim to always have had some kind of weird nuance when they randomly look at a clock and see its 11:11. Others think it's just a meaningless moment regardless of how serendipitous it may appear to...
3 tags
12 tags
The Reality of a Dreamworld
Take a second and think of the conscious structure of a Dream. Your consciousness is existing completely and utterly in a place that you believe to be absolutely real. Then there are lucid dreams which exist when you become aware that you are dreaming and are able to control it. Both aspects of the dream are fascinating when you truly think about it, and you should think about it. I remember as a...
15 tags
Life Is So Unique
Unique that it exists in ways you never thought it could… With the amount of coincidences I have daily, I never feel them worthy to post unless it is something meaningful to the 'Bigger Picture.' I thought yesterday morning that I need something worth writing about, something that might trigger discernment in at least one person. This is what I came to understand that day. So I've been studying...
21 tags
11 tags
"All the world's a stage"
– William Shakespeare
8 tags
"In the safety of protecting important ideas, construction of ideas based on it,..."
11 tags
"Coincidence is God's way of remaining anonymous"
– Albert Einstein
6 tags
"I can do a hoolahoop long enough to fake the fact that I can't do a..."
5 tags
11 tags
"All truth passes through three stages. First, it is ridiculed. Second, it is..."
– Arthur Schopenhauer, German philosopher (1788 – 1860)
2 tags
18 tags
Check Your Ego At the Door
What if every thought mattered? What if all matter was thought? I sure hope you can follow this… Friday night one of my friends had the whimsical idea of testing our psychic abilities. So he decided to think of a number 1 – 10 and have myself and another friend guess what it was later that night. He wrote the number down in an envelope and sent a picture of him holding it to his forehead to let us...
6 tags
"I'm convinced this world is moving in two directions. Those who are..."
12 tags
This Is Me Calling Bullshit on the Skeptic
While writing this post up I had an epiphany. So I have to hold off on this post (and actually delete my last) until I finish the proposal for this theory. I think I may have stumbled upon something ground breaking relating to the work of Sigmund Freud and Carl Jung. Something so important, I'm in awe of what I prematurely named this post. Happy Birthday(tomorrow) to me :)
7 tags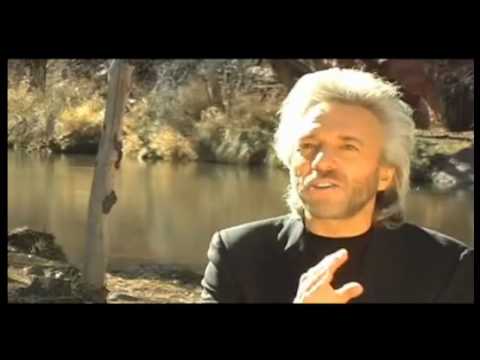 6 tags
"The universe is full of magical things patiently waiting for our wits to grow..."
– Eden Phillpotts
8 tags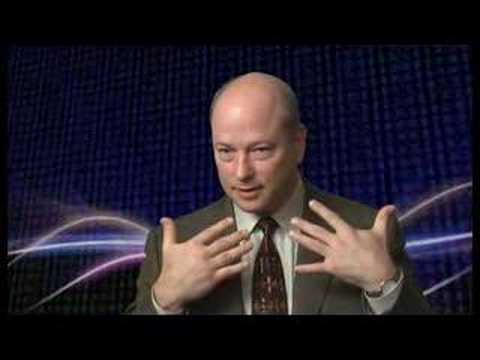 16 tags
Lucid Life
Have you ever heard of the measurement problem? I'm surprised it's not talked about more because it's kind of a big deal. Well, really small big deal. The measurement problem refers to the fact that an atom never occupies a particular space until there is a conscious observer attempting to view it. Before this takes place, the atom exists as both a particle and a wave. Meaning it is never...
17 tags
Unbelievable
So I've been thinking more and more about the thought process that leads up to a coincidence occurring, and the thought that is in the mind at the exact moment one takes place. I think there is a definite correlation between what physically happens and the conscious thought during its occurrence. A little while back after I started meditating, I went hiking with a friend to meditate out on this...
10 tags
13 tags
Reality is not only stranger than you think, it's...
I don't see it being that much longer until I can remove the veil of what this blog is really about. I almost have to since I rarely have coincidences pertaining to my life that isn't directly related to my ever-growing field of research, nothing worth blogging at least. I played racquet ball for the first time in about 3 years on Sunday. I love racquet ball and since I joined this new gym I...
9 tags
"Today's mighty oak is just yesterday's nut, that held it's..."
– David Icke
10 tags
"We are not human beings on a spiritual journey. We are spiritual beings on a..."
– Stephen R. Covey
10 tags
Event Horizon
Apparently I wasn't supposed to post what I had written for something I came up with at 5am (yet). Long story short, I was reminded, coincidentally, of this happening. So I changed my post, but still refused to change the title. I went to get my haircut one afternoon about six years ago. I returned to my car after and looked in the mirror to check the results. As I was brushing a little hair off...
14 tags
More Numerology
YouTube has basically endless amounts of information and documentaries on whatever the subject is. Dr. Bruce King has a YouTube channel with a lot of good information on consciousness. I stumbled upon one of his videos a couple months ago and have been a subscriber ever since. In one of his videos he discusses the importance of the number 444 and how it was occurring in his life. Later that...
10 tags
Random Numbers?
A lot of people claim to see certain numbers often. I was never really a number person until 27:27 (check out my Vector Security blog). I've started to ask around with some of my friends to see if they had any numbers that seem to stand out more with them. Some of the responses I received were; 22, 333, and of course 11:11. I am slowly starting to believe these numbers might hold a little...
7 tags
Right Place, Right Time
I think some of my favorite coincidences, no matter how big or small they are, are the ones that happen when talking about them. I decided to go against what I should have done Sunday. My options were to go up to my grandparent's place on the river or go golfing with the bachelor party I was with the night before. I went with neither because I just felt like I shouldn't be at either, that's the...
Armor for sleep
I started listening to a mp3 CD yesterday that I haven't played in awhile. A song called 'End of the world' by Armor for sleep came on. And when it was almost over I hit repeat so I could listen to it the full way through. As the song ended I saw a shooting star during the in between song silence. It was special in it's own moment. The next song by Armor for sleep...
12 tags
cocaine
I talk UFC and mixed martial arts with one of the guys at work. Today I started a conversation with him explaining to him that the fighter Nate Marquardt had 'lost his contract' with the UFC since that was what I originally heard, due to an illegal 'diuretic.' This sounded odd to the both of us. A few minutes later when I saw him again he said "I bet it was...
10 tags
Good Run
I knew I was in desperate need of a good run today since the majority of my weekend was spent sitting/laying around and educating myself on worldly matters. I had noticed recently the frequency of coincidences I was having (the ones I don't mind to make public) the past couple weeks have started to dwindle. I'm assuming the reason being that I haven't posted some more important ones. Then one...
8 tags
Examining the Doppler Effect
I love using coincidences as a sign of fate. Simple miracles in their own. Especially when they happen with friends shortly after discussing them.  This isn't something I discuss with very many friends. Usually because coincidences are just the tip of the iceberg of what's really on my mind. But it is fun when one takes place shortly after a talk with someone about them. And since I...
13 tags
2 tags
"So many people dwell on the past and worry about the future. When you live in..."
12 tags
Vector Security Coincidence
If this is your first time reading my blog it might make more sense to start at the beginning. This has turned into a pretty nice coincidence if I do say so myself. And I'm so happy I waited to put this up because It didn't really hold any real meaning to me rather than a weird coincidence and fun story to tell friends. Until I dug a little deeper… One of my best friends tells...
8 tags
Sync'n up
So I began reading the Deepak Chopra book I mentioned in my last post from the point I had my book mark in(which the last post was let's just say 'minutes ago.') And I put meaning behind a coincidence with the friend who the coincidence was about, who also was the friend that I had the Epiphany with from my last post. The quote I read that gave the coincidence true meaning was...
10 tags
The Spontaneous Fullfillment of Desire
I finally had some free time this weekend to update with my recent coincidences, but realized after talking to a friend that I really need to reread a Deepak Chopra book first. Or at least get back some old mantras so they're fresh in my head for meditation. Let's just say they pop the tops off on a case of canned worms. -The Spontaneous Fullfillment of Desire by Deepak Chopra
6 tags
Coincidence and Synchronicity
I guess you could say I've done a lot of waking up in the past couple months. Found out what I really want in/from life. And it feels amazing. This blog was created because I'm starting to become more aware of coincidences taking place with me, and people I'm with. But mainly just me :)  I've always been in tune to them, but use to only acknowledge what took place. It wasn't until recently...